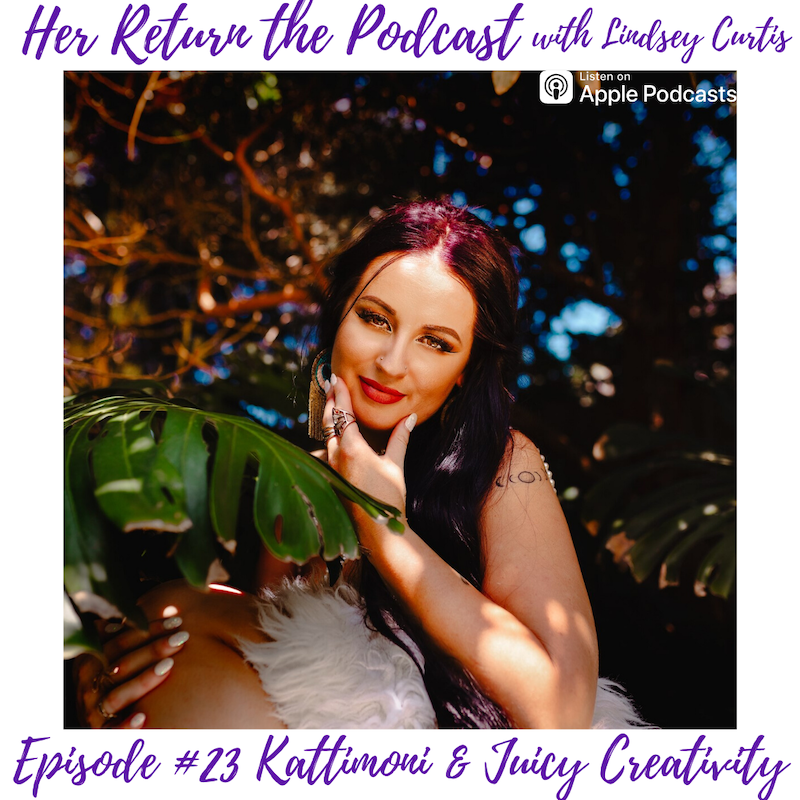 Lindsey is thrilled to introduce Kattimoni! Kattimoni is a a juicy creative soul Queen, wielding artistry as a catalyst for transformation, self-creation & social change. She is a multidisciplinary Music Artist, Speaker, Voice Coach, Yogini & Arts Psychotherapist who helps people raise their vibration & activate their personal power & creative potential. She has recently released her debut album 'Rise Up Radiate', a powerhouse soul record that celebrates the power & potential of the human spirit to RISE UP through adversity, transform our pain into our power & RADIATE our light into the world. 
This conversation is packed with creative insights for inspiring your own processes & artistry of life. Have a listen to receive more on : 
Kattimoni's Herstory

How Art & Music invites us to embody energies & archetypes

Alchemizing pain & struggle through creativity

Creating spaciousness to receive inspiration

Embodied Affirmations
Connect with Kattimoni & her music on Facebook, Instagram, and her website at www.kattimoni.com.